Just got back from a quick lunch hour Anthro trip! I didn't have tons of time, but I did come out with the Juxtaposed Sweater Jacket. Love it! It's super cute and the wool is heavy enough to wear on the cooler fall days in Virginia.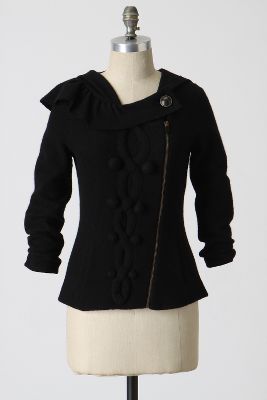 Another exciting find today! Earlier, while I was trying to find info on Lilly's 2010 resort collection, I came upon an article about a new Lilly Pulitzer collection at mac. Mac in Lillyland comes out in January 2010! I am so excited. I googled it to get more info and it seems like everyone knew about this but me. Apparently, I have been living under a rock!
I can't wait to purchase this one!
Emily