Diorshow Blackout Mascara. My absolute favorite mascara (and I have tried tons of them). The blackout color (099) is definitely darker than the regular black (090), but I still use it for everyday wear.
Lilly Pulitzer Resort. I am so obsessed! My favorite (if I had to pick just one) is the Worth Shift in Not So Crabby. Love all the green and the super cute pattern. I can't wait to purchase and wear this one. Now, if only it wasn't almost November in Virginia...
(pic from corrico.com)
Fun Etiquette Books. My current read? How to Live Like a Lady by Sarah Tomczak. I picked this up during a late night Barnes and Noble run with the fiance (He said he needed some medical book, but I think it was just an excuse to go there. He loves BN!) So far I've only read the introduction, but this little book looks like a lot of etiquette fun! More about this to come...
(pic from bn.com)
Anthropologie Lake Cake Stand. I love baking and decorating cakes (especially around the holidays) and they just look even more fun and festive on top of a great cake stand.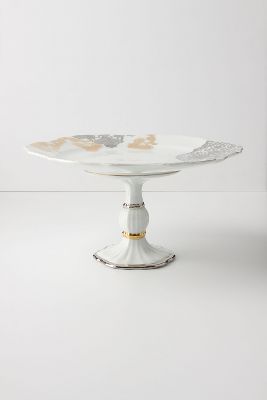 Anthropologie Octagon Cup and Saucer. I so love a beautiful cup and saucer! It just makes having a cup of tea so much more glamorous. This comes in several colors, but my faves are the green and blue. They have such a fun vintage feel...and you know I love some vintage inspiration!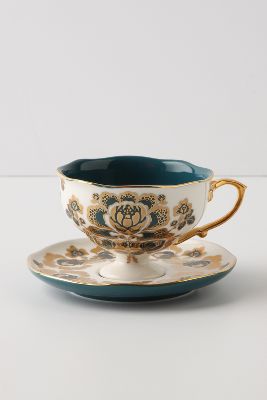 (both pics from anthropologie.com)
Being Fashionably Late. Ok, so I must admit this is only on my mind because it seems to be the current story of my life. It seems like no matter what I do I'm a few minutes late wherever I go! I won't leave the house until I'm satisfied with my outfit and I can be very indecisive! Fiance hates being late so I know this drives him crazy. I'm trying to work on it, but so far haven't been very successful. Suggestions? Anyone else have this problem?
Emily