I spent a fabulous three day weekend visiting my sister in NYC. She is an apparel design major in her last semester of college doing an internship at Marie Claire. So cool!
We spent the weekend wandering around Manhattan and doing some shopping. Of course, I had to make a stop at the Lilly store! I found an originals skirt that I've been wanting but the store here didn't have my size. I also found this super cute 2010 planner for half off! Even my sister, who is not a Lilly Pulitzer wearer, found some fabulous sunglasses.
On Sunday afternoon we decided to try some boutiques in SOHO. By the time we got there it was dark, freezing cold, and rainy...and we had no idea where we were going! We decided to give up and head to Bloomindales instead, but while attempting to figure out how to get there we stumbled upon the cutest little boutique! What a lucky find! We both left with quite a few fun new purchases!
Being the candy obsessed girl that I am, I couldn't leave NYC without a trip to Dylan's Candy Bar. There is a small one in the Bloomingdales in Orlando that I hit up at least once (ok, probably several times) when I'm there. This one was three stories and I was definitely in candy store heaven!
On my way back from the airport today I made a quick stop at Crate and Barrel to buy new dishes and flatware. (Had to make it a quick trip because I could go crazy in that store if I let myself...) Finally no more crazy Southwestern plates!
Halo Dinnerware

Couture Flatware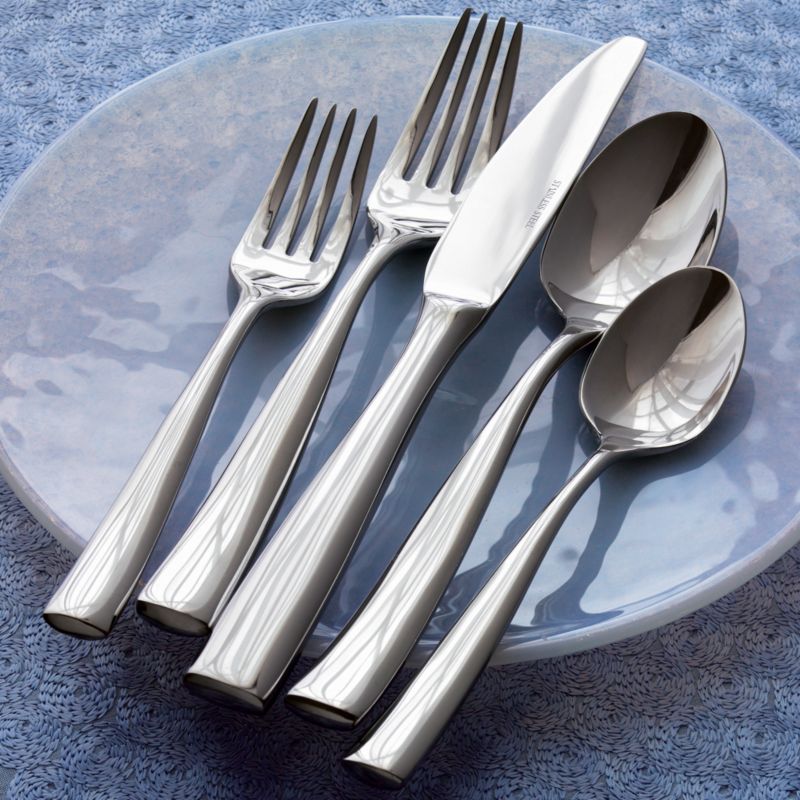 (image from Crate and Barrel)