I cannot believe this week is almost over! My crafty spring break has been wonderful and I've gotten so many things done! Here's what I've been up to...
First, my Lilly Pulitzer stationery from
Seersucker Scrapper
's giveaway arrived today! It's super cute and I'm so excited that I won! Her blog is absolutely fabulous...if you're not already a follower you must check it out!
I'm in the process of redecorating our bedroom and I've been looking for some new wall art. I haven't been able to find anything I liked so I decided to create something. I drew the outline for the picture with pen and then cut out pieces of tissue paper for the coloring. It still needs to be matted, but I haven't gotten to it yet so I put it up anyways...
My inspiration came from this Marimekko pattern I found online.
If you follow me on twitter you may have seen that I was also decoupaging lampshades earlier. They go on the lamps on our nightstands. They were plain white, but I wanted something that would go more with the vintage feel of our bedding. (I'll post an actual picture of our bedding once I'm finished with it. I still need to find standard shams that coordinate with the euro ones and I think I'm going to make a throw pillow...)
(Chatelaine bedding from Anthropologie)
Here's the end result of my decoupaged lampshades...
Being a serious organizing junkie...I love spice racks! All the little matching bottles remind me of an old apothecary shop (not that I actually have any idea what an apothecary shop would look like). Although we have a spice rack (that we got off our wedding registry) I still have a cabinet full of other spices that I use regularly too.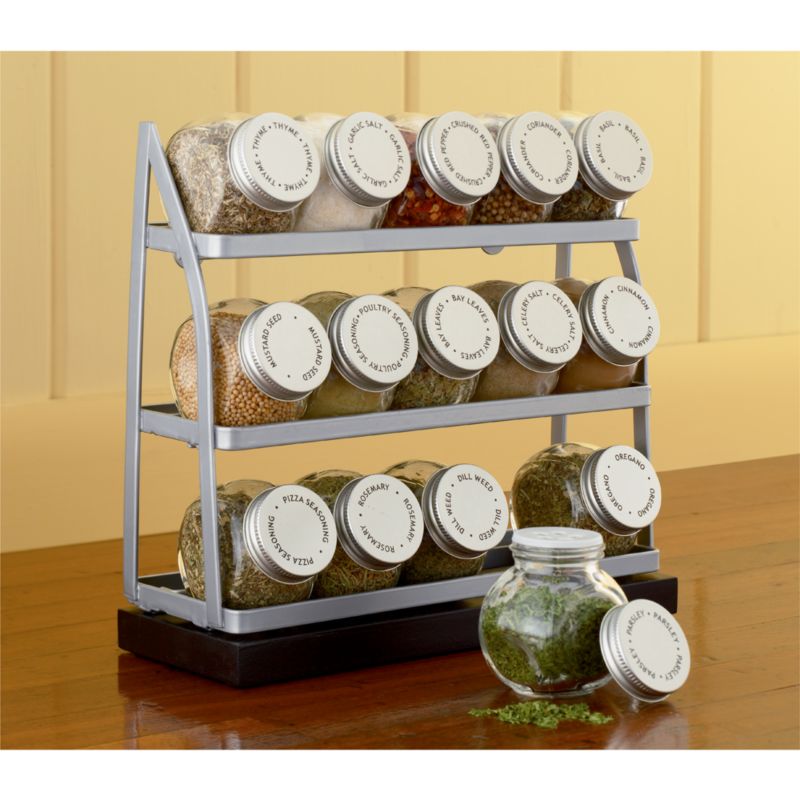 (picture from Crate and Barrel)
I wanted to find a fun way to display them and I found a great template on marthastewart.com (you know how I love her website!) I bought little spice bottles at World Market for .99 a piece and made them today. Here's how they turned out!
(I guess I'll have the change out the cake stand after St. Patrick's Day...)
I also really want an AeroGarden! Does anyone have one or know if they are actually any good?